An ingrown toenail is downright painful and uncomfortable, and besides this, having a shoe that places pressure on the are could be even worse.
In this article, I will shine some light on causes and treatments for ingrown toenails as well as shoes that will prevent pain and the development of ingrown toenails.
Short on time? Here's a summary of the Best Shoes We Found:
---
What Exactly is an Ingrown Toenail and how are They Caused
An ingrown toenail occurs when the nail on your toe begins to grow into your skin rather than over it. This usually occurs in the big toe, although it is likewise common in all the other toes as well.
There is no specific cause, worn toenails mostly occur in adults who have more long and curved toenails that are prone to ingrowth. This if left untreated can cause infection and pain.
Some common cause, however, may include;
Genetics, if a family member in your family suffers from ingrown toenails then your likelihood becomes increased to develop one too.

An acute injury or repetitive damage or trauma to your toenails can also cause an ingrown toenail.

Some disorders such as a fungal infection can cause the toenail to become hardened and widen thus growing in.

By improperly trimming your toenails you stand the risk of them growing into the skin rather than over it. Always trim your nails straight across and never rounded.

A final and very viable culprit is, of course, tight-fitting shoes that compress your toes together causing the nails to grow abnormally. Always look for shoes that have ample toe room and a comfortable fit.

---
Treatments for Ingrown Toenails
Antibiotic Ointments – An ingrown toenail can easily become infected, and in this case, an antibiotic ointment or cream can do the trick. Applying an antibiotic ointment to the affected area will help to heal the infection and reduce pain.

Suitable Shoes – The best shoe types for ingrown toenails are a closed style shoe with a wider and roomier toe box that does not place pressure on your toes. This way your toes are protected from the inside and outside.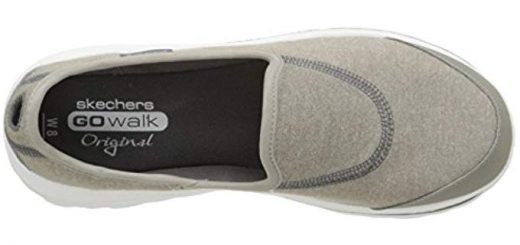 Filing – Filing down sharp edges along the toenail can help to prevent the nails from growing inwards.

Avoid Injury – be careful of activities that may aggravate ingrown toenails. Anything that could cause harm or pressure to the toes can cause an injury or further damage an ingrown toenail.

Foot Soak – a vinegar and Epsom salt foot soak on a regular basis will help to soften the skin and prevent infection.

Dry Care – Bacteria and germs thrive in moisture especially in a warm and humid environment, therefore it is important to keep your feet dry at all times and wear shoes or socks that wick away moisture to prevent further infection.

Ant-Inflammatories – Anti Inflammatory medication and pain medication can help to alleviate pain and reduce swelling that may occur in an ingrown toenail.

---
Features of a Good Shoe for Ingrown Toenails
Wide and roomy toe box.

Flexible uppers.

Soft and breathable construction.

Moisture-wicking Dry lining.

Shock absorbing midsole and outsole.

Cushioned insole.

Good shock absorbency.

A sturdy design that offers stability.

wider width availability options.

smooth seamless linings.

---
Reviews: The Best Shoes for Ingrown Toenails
Some of the best available shoes for Ingrown Toenails are as follows;
---
NO.

One of the best walking shoes for ingrown toenails is the Ryka Plus, I love this design because it has a wider and higher toe box that will not place any pressure on your toes.
Top Features:

Mesh and synthetic uppers that are breathable with structural insets.

A lightweight molded EVA outsole and a full-length Rezorb platform.

The eight-piece radiused rubber works with the Re-zorb-Midsole and cobblestone engineering for optimal support.

A comfortable anatomical-precise return footbed, for energy return and excellent shock absorbency.

The toe box is wider and higher, For more toe room.

Best Choice
NO. 1

The perfect work shoe for women with ingrown toenails the Dansko Mule has a comfortable memory foam footbed and a wide and higher designed toe box area.
Top Features:

Genuine leather uppers with a Roomy toe Box, for more toe movement and less pressure.

A polyurethane rocker bottom outsole for stability that offers excellent slip resistance.

Inside is a comfortable Memory foam cushioned footbed, and a PU inner frame for stability, to provide you with optimal comfort and support.

The instep collar is padded for comfort and the heel strike offers superb stability.

Runner Up
NO. 2

For summers I recommend the Rockport Cobb Hill Aubrey sandal, it is stylish, elegant, and still has a closed toe design to protect your toes and keep them comfortable.
Top Features:

Genuine leather uppers available ion a large range of color selections.

A durable and slip-resistant rubber outsole and a slight heel for stability and class.

A T-strap sandal design with a closed roomy toe.

An EVA footbed, for cushioned comfort and support.

The buckle at the ankle is adjustable for the perfect fit.

NO. 3

Truly the most comfortable footwear you will find for an ingrown toenail, or other foot conditions. The Uppers of the Clarks Sillian Bella is very soft and flexible as well as available in wider widths, and there is a comfortable cushioned Ortholite footbed to cushion those blows.
Top Features:

A durable and shock-absorbing rubber outsole.

Soft and flexible lightweight fabric uppers.

Available in wider width options to accommodate foot conditions such as ingrown toenails, Bunions, and Hammertoes.

Cloud stepper design with an Ortholite cushion soft footbed, for luxury, cushioned comfort and superb support.

Many color options are available to choose from.

NO. 4

The Skechers Go Walk Walking Shoes have an easy slip on and off the design and are available in medium, wide and extra-wide width fit options, as well as a variety of color variations.
Top Features:

Synthetic and fabric uppers that are breathable, lightweight, flexible and gentle against your feet.

A Lightweight resalyte cushioned insole, for superior comfort and support.

A durable thick rocker bottom rubber outsole that offers stability and excellent grip.

Slip-on design that is available in wider widths and color options to choose from.

NO. 5

Soft and comfortable shoes with a wide and roomy toe box from Dr. Comfort that will not place pressure on ingrown toenails.
Top Features:

Available in wider width options.

The uppers are soft and stretchable with no pressure on the toes.

An adjustable Velcro strap for a better fit.

A durable and shock absorbing outsole.

There is a cushioned Gel insole that is removable.

Available in black or white color options.

NO. 6

A superior choice in running or walking shoe with soft Gel cushioning and flexible and roomy toe design.
Top Features:

The uppers are made from soft and flexible synthetic leather and mesh that are breathable and lightweight.

Features a wider, higher toe box that offers more comfort and toe room.

Forefoot and rearfoot Gel cushioning for comfort and shock absorbency.

An AHAR high abrasion-resistant outsole and reinforcements.

NO. 7

Lightweight and flexible athletic shoes that are perfect for ingrown toenails, from Dr, Comfort.
Top Features:

Soft and flexible synthetic and mesh uppers that are breathable and lightweight.

A cushioned insole and great arch support.

The high traction outsole is durable and offers good shock absorbency.

Available in a pink or white color variation.

Index Table: Top Rated Shoes for Ingrown Toenails